Tanzania Reports Bumper Harvest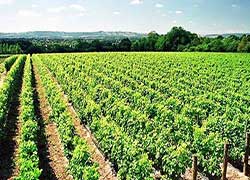 The government has announced that last year the country had a bumper harvest of food crops, in particular, cereal is storage in surplus. According to the Ministry of Agriculture, Food Security and Cooperatives, the country produced 16.02 million tons of cereals last year compared to 14.38 million tonnes in the preceding season reflecting an increase of 1.64 million tons.
 In his New Year message to the nation last week monitored by this paper, President Jakaya Kikwete highlighted the situation. The Ministry of Agriculture estimates that last year's food output exceeds the national annual food demand by about 3.25 million tons, which included 1.55 million tons of maize and 794 tons of rice. According to President Kikwete, last year was good for Tanzania in as far as food production was concerned.
It is estimated that the NFRA plans to buy 292,415.40 tons of food this year but has a holding capacity of only 246,000 tons of cereals in its warehouses although there are plans to enhance the capacity to 400,000 tons by the end of this year. In this context, the agency has no place to put up over 50,000 tons while about 3.0 million tons would remain with the farmers in remote areas which calls for swift intervention by the private sector and other partners to help secure the market for crops locally or somewhere else.
Experts advise that in this digital era, it is easy for a paddy farmer in the valleys of Kilombero near the coast or Usangu as well as a maize grower in Nkasi in the south-west part of Tanzania as well as Kibaigwa in central Tanzania to access latest trends of prices and markets through the easiest mode – their mobile phones. Furthermore, they counsel that it is also imperative to be on guard as to the quantity of food being sold outside the country which will make the nation avoid cases of excessive exportation.